Jessica Luppino
Special Counsel
Expertise
Insurance & Health
Expertise
Insurance & Health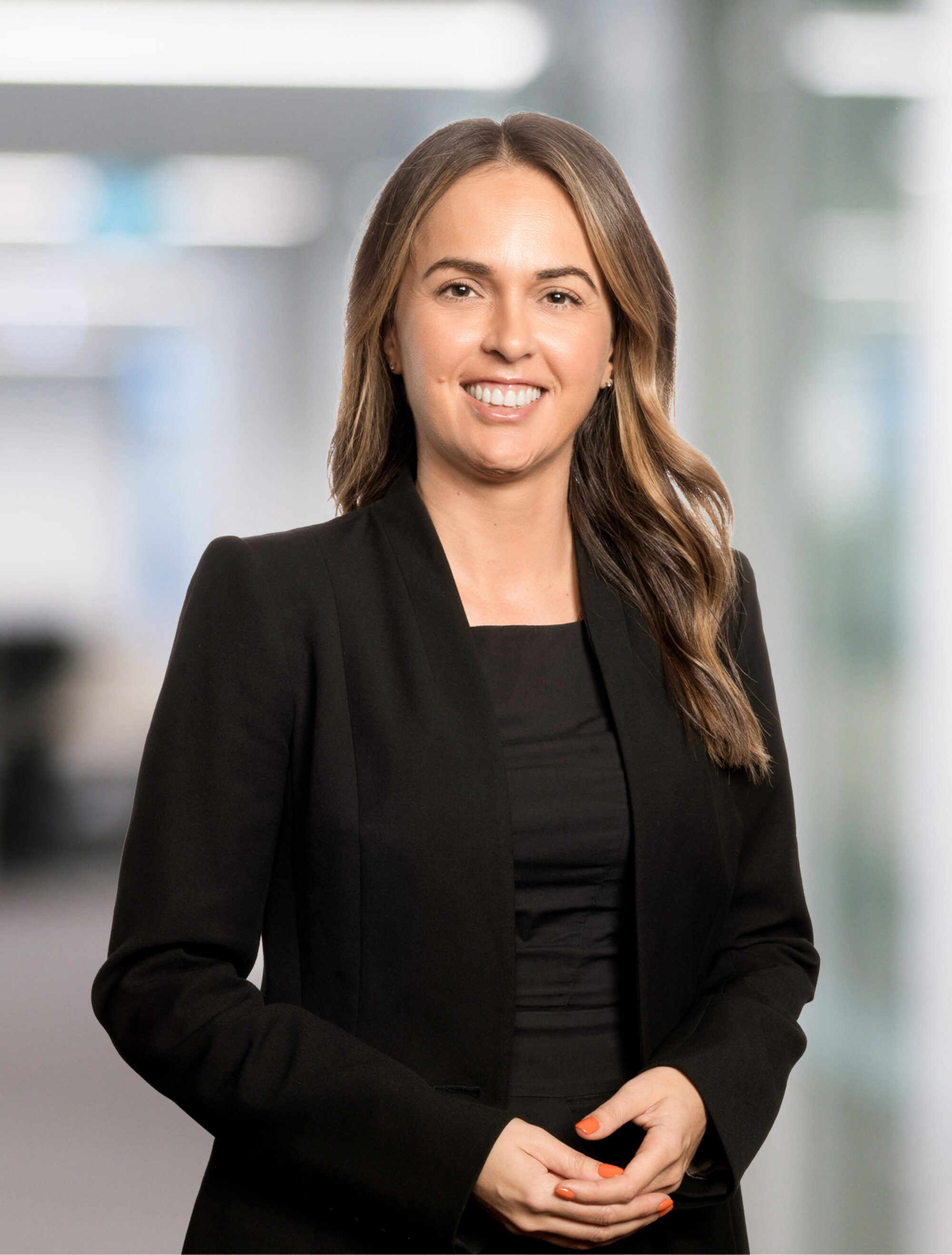 Jessica is a Special Counsel in our Insurance and Health team and is based in the Sydney office.
Jessica specialises in:

Public Liability
Product Liability
Health and Life Sciences
Aviation
Jessica is a litigation and disputes lawyer with extensive experience and specialised skills in insurance, health and life sciences, personal injury, product liability and aviation.
"My strong analytical skills allow me to successfully navigate the demanding world of litigation and to develop the commercially relevant solution tailored to each dispute. I possess in-depth legal knowledge within my areas of specialty and advises each client skillfully and thoroughly."
Jessica has worked closely with clients in the health, medical technology and pharmaceutical sectors. She has significant expertise in acting in product liability actions relating to pharmaceutical products and advising healthcare companies on insurance including multi-jurisdictional claims. She is also a member of the Medico-Legal Society of NSW and Women in Life Sciences.
Jessica is Chair of the Aviation Law Association of Australia and New Zealand (ALAANZ) NSW branch, and is the immediate past NSW branch secretary, a role she held for over six years. She was also on the organising committee for the National 2023 ALAANZ conference. Additionally, Jessica is a member of Women in Aviation, Australian Chapter.
Jessica is also passionate about social justice and dedicated to providing legal services in areas that contribute to this outcome. She has a Master of Laws (Human Rights and Social Justice) and has established strong client connections with not-for-profit organisations by undertaking regular work for pro-bono clients.
"I was attracted to Barry Nilsson for its recognised business principles and culture, as well as its dedication to bring a specialised service to its clients. I share BN's vision to combine deep industry knowledge with expertise to provide the highest standards of client service."