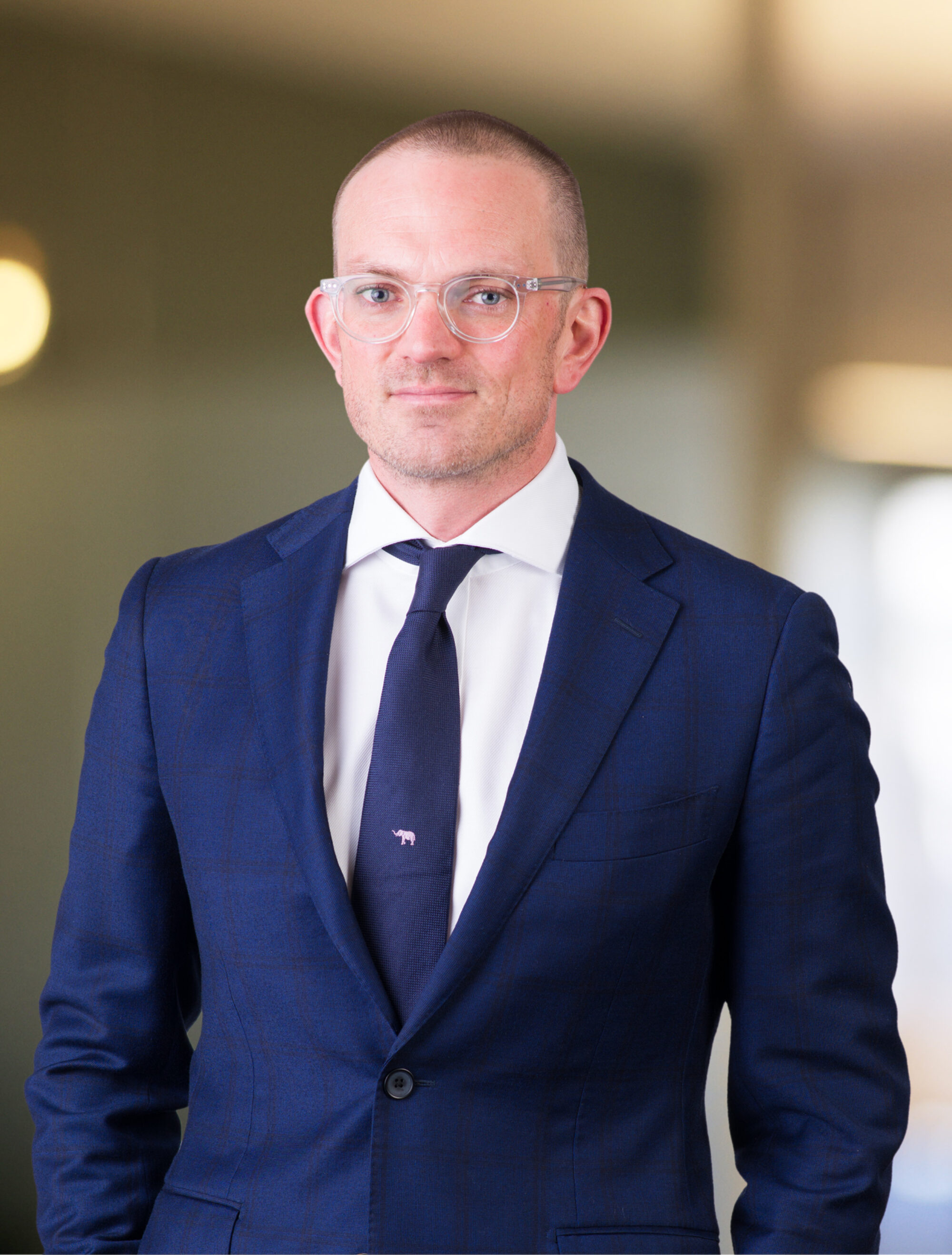 James Steel is a principal in our Family Law team and is based in the Brisbane office. He is a Queensland Law Society Accredited Family Law Specialist, and a nationally accredited mediator.
James specialises in advising both married and de-facto couples. His areas of practice include complex financial cases, including matters involving a large number of corporate entities and trusts; financial agreements, including prenuptial agreements; parenting disputes; spouse maintenance; and child support matters.
'I think one of my greatest strengths as a family lawyer is that I listen to my clients and tailor my advice to meet their particular needs. My approach is to provide practical advice from a legal perspective and to work with my clients to develop a strategy that will help them move forward with their lives. If a matter can be resolved at an early stage, in a way favourable to my client, then I will encourage my client to settle.

At the end of every meeting, I want my clients to feel reassured that we have a plan and that we know where their case is headed. Many family law clients experience high feelings of stress so an important part of my role is to ensure that they clearly understand which steps to take next .'
James enjoys a strong professional reputation and is widely respected by his peers for his technical skills and knowledge. James is recognised by Doyle's Guide as one of the Leading Family & Divorce Lawyers in Australia 2023. He has been recognised in the 2016 to 2023 editions of Doyle's Guide as a Preeminent and Leading Family and Divorce Lawyer in Queensland and a Leading Family Lawyer for high-value and complex property matters in Queensland in 2021 and 2023. James is also listed in 2022 and 2023 editions of Doyle's Guide as a Recommended Parenting & Children's Matters Lawyer in Queensland. James has also been listed in Best Lawyers for Family Law since 2018.
James is a progressive contributor to the education of the family law profession and has been involved in developing and delivering innovative and challenging programs at the state and national levels. He is the Chair of the Queensland Family Law Specialist Accreditation Committee, and the Immediate Past President of Queensland Family Law Practitioners Association (FLPA), having served as Vice President from 2016, and Secretary from 2012.
'I think what makes the Family Law team at Barry Nilsson different from a lot of firms practising in the area is that we provide a bespoke service. This means that the clients are in safe hands. In order to be a good lawyer, it's not just about knowing the law but thinking outside the box. At BN, that's what we train our lawyers to do, and it shows in the quality of our advice and how we run our matters.'

"Extremely attentive, attention to detail and very devoted."- Client Perception Survey