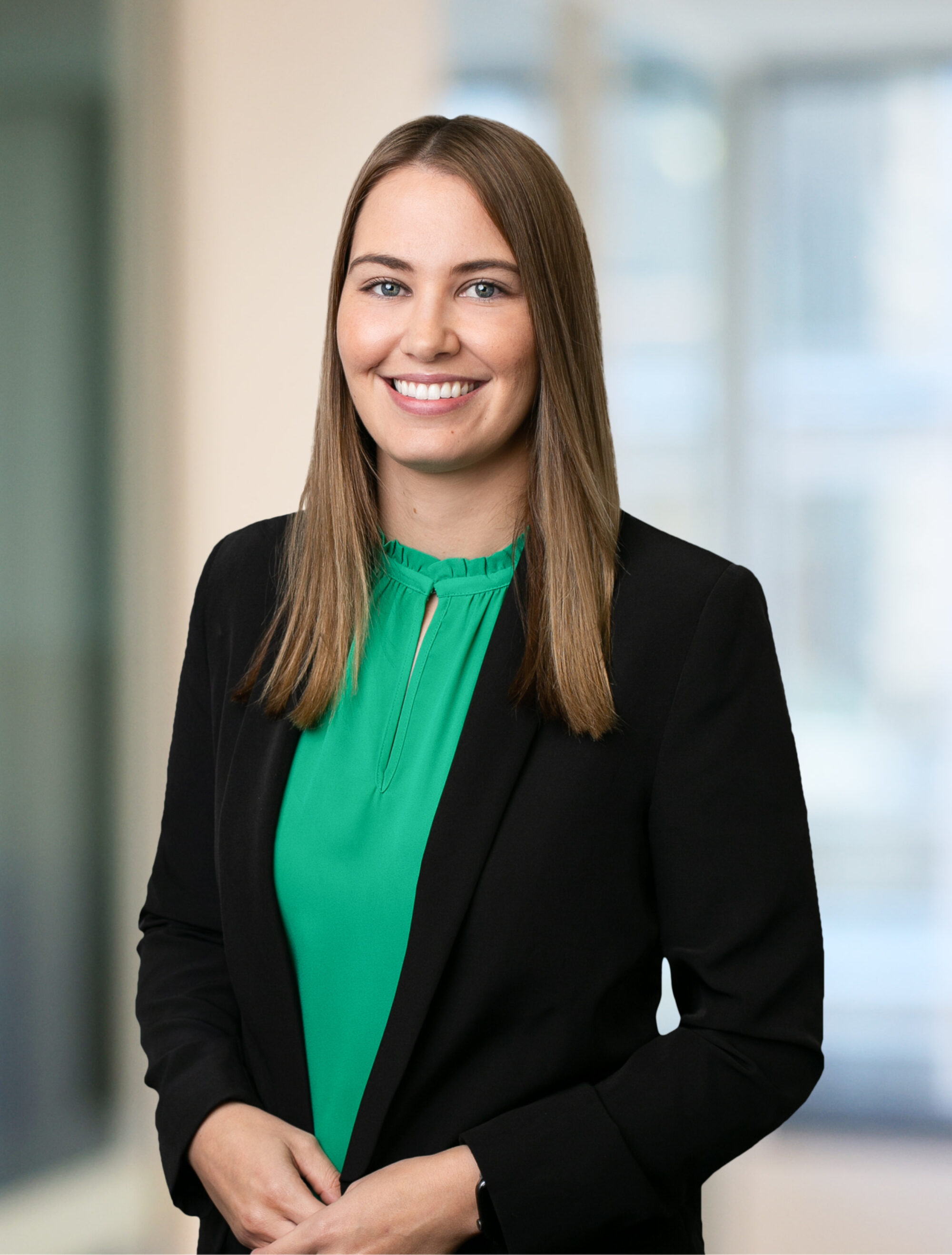 Alana is an Associate in our Family Law team and is based in the Brisbane office. She is also a Collaborative Lawyer.
Alana has practiced in all areas of family law including both parenting and property matters, domestic violence and child protection, however, has a particular interest in:
Property matters involving complex legal entities;
Binding Financial Agreements;
Spouse maintenance matters; and
Collaborative Law matters.
Prior to joining Barry Nilsson, Alana has worked in boutique and leading family law firms in Brisbane, starting out as a Paralegal in 2014 prior to her admission as a Lawyer.
Alana prides herself on generating options for her clients and offering pragmatic advice tailored to resolving matters as amicably and cost effectively as possible, exploring all prospects of an early resolution so that her clients can move forward with their lives. If the matter is unable to be resolved without the assistance of litigation, she offers strategic advice and succinct planning of each individual matter to ensure her clients cases are as well prepared as possible.
"Working at Barry Nilsson appealed to me because of the firm's excellent reputation as one of the top-tier leading family law firms in Australia, and it provided an opportunity to work with and learn from some of the most well-respected family lawyers in the industry. It is such an inclusive and supportive team, that genuinely recognises, encourages and celebrates each team member's success."
Alana holds a Bachelor of Laws from CQUniversity, as well as a Graduate Diploma in Legal Practice and she is currently studying a Master of Business Administration. She is a member of the Queensland Law Society, Family Law Practitioners Association, Family Law Section of the Law Council of Australia, and Australian Association of Collaborative Professionals.